NXP Semiconductors recently announced the launch of the new silicon tuner chip TDA18250, which specifically targets China's digital cable TV signal reception, meets the standards of China's cable TV network, and helps reduce system costs. The TDA18250 is a silicon tuner designed to support single-stream high-definition cable set-top boxes; when used with the TDA10024HN (Digital Channel Demodulator), it can cover all digital cable TV standards worldwide.
This article refers to the address: http://
With the specific policies and support funds of the three networks integration gradually in place, China's cable digital TV transformation has entered a period of rapid growth. It is expected that the user scale will increase significantly in the current 63.48 million households in 2010. However, in the design and production of digital cable set-top boxes, including high product prices, long development time and mismatch with local TV network standards, it has become an obstacle to the development of the industry. NXP's new silicon tuner TDA18250 is specifically designed for the Chinese market, meeting the needs of Chinese cable TV networks such as digital cable national standard SARFT, featuring high integration and cost-effectiveness; helping engineers shorten product development cycles and reduce Cost of production.
Luca Lo Coco, NXP's semiconductor TV front-end and media interface business unit and cable front-end product manager, said: "NXP Semiconductor is striving to integrate innovative technologies, support multiple applications, and assist the industry in energy-efficient lighting, microcontrollers, automotive electronics, consumer and Electronic product design in a wide range of market hotspots such as communication products. The TDA18250 silicon tuner is specially designed for the Chinese cable TV market, especially suitable for local applications. Compared with other similar products, it has lower cost and requires more peripheral circuits. Less, easier PCB development, and more flexible matching with China's cable TV network. This fully reflects NXP as a leading HPMS (High Performance Mixed Signal) supplier, dedicated to focusing on customers, winning the market, with profound Application development insight and product performance to help engineers create more energy-efficient products that meet life trends and market trends, in line with the social industry's more emphasis on health, safety, entertainment, communications and environmental protection. Adapt to the market needs of consumers to pursue a better quality of life

Key features of the TDA18250 include:
- Fully integrated loop output
- Highly integrated RF and IF selectivity without the need for expensive peripheral surface acoustic wave filters (SAW).
- No need to add AGC1/LNA
- Integrated wideband gain control
- Provides 16MHz reference output for driving the demodulator chip
- RSSI quasi-signal strength detection
- Small package HVQFN48 package 7x7 mm
- Provides high linearity and low noise figure
- Various evaluation boards are provided locally in China, and circuit board integration is simple and convenient
On March 23 – 25, NXP will present the TDA18250 silicon tuner at booth 1B601 at the China International Radio and Television Information Network Exhibition held at the China International Exhibition Center in Beijing, China.
PVC Fire resistant cables(Wires) are coated with a self developed fire retardant (FR) pvc compound that halts the spread of fire even in extreme temperature cases. The compound also offers a high dielectric strength and high insulation. Fire-resistant cable can still ensure the normal operation of lines within certain time in case of combustion. It is different from the ordinary flame retardant cable in that in the event of a fire, it may continue electricity transmission. The use of this product will allow high-rise buildings, subways, power plants and other major occasions to have better fire safety and fire rescue capability.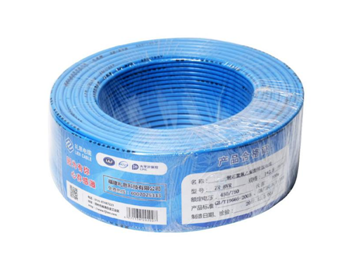 Advantages:
High Insulation
Longer flex life
Excellent electrical properties
Chemical & acid resistance
Large tensile strength
Good softness
Excellent elasticity and stickiness

Standard:
GB/T19216.21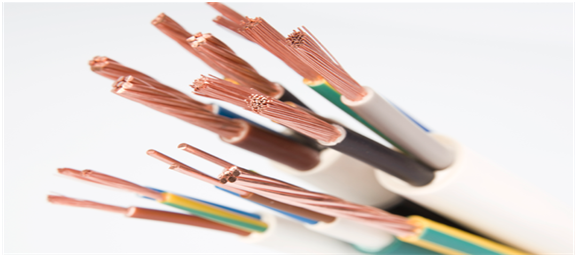 Rated Voltage:
450/750V
Application:
This cable is designed for areas where the integrity of the electrical circuit is critical in maintaining power supply. Applications can be found in emergency lightings, control and power circuits, power stations, fire alarm systems, underground tunnels, communication systems, sewage treatment plants, lifts, escalators and high-rise buildings
Welcome to visit our factory to learn more about us. If you have any questions, please feel free to contact us.
PVC Insulated Fire Resistant Wire
PVC Insulated Fire Resistant Wire,Fire Resistant Cable,Heat Resistant Electrical Wire,Fire Resistant PVC Insulated Copper Wire
Fujian Lien Technology Co.,Ltd , http://www.liencable.com